Nightmare at the Border
When the government takes away someone's freedom, it takes on an absolute responsibility to keep that person safe. Right now, the government is failing to uphold this basic duty — and young children are suffering as a result.
In detention facilities along the border, children are living a nightmare. They are being held in cages, with no access to soap, toothpaste, or clean clothes. Food is often so scarce that kids go to bed hungry. Worse still, scores of these children are already traumatized, after being forcibly removed from their parents at the border.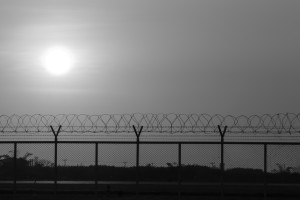 Horrifyingly, these recent accounts are only the tip of the iceberg. There were nearly 6,000 reports of sexual abuse made by children in Health and Human Services (HHS) custody over a four-year period. Considering that HHS is just one of the agencies that detains kids — and that most kids who survive sexual abuse don't come forward — the true number of assaults in the US immigration detention system is almost unfathomable.
This should not come as a surprise. After all, when the government refuses to provide blankets to detainees, how can it be trusted to protect them from worse human rights abuses?
The crisis at our border can be stopped, and it is the government's job to do so. But if the government is not up to the task of keeping children and families safe, then it must stop detaining them.