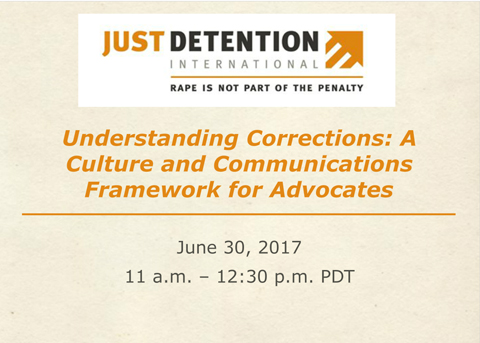 Understanding Corrections: A Culture and Communications Framework for Advocates
This webinar seeks to help victim services providers navigate partnering with corrections agencies in order to better support incarcerated survivors. The webinar will review the demographics of U.S. adult and youth detention facilities. It delves into questions around corrections culture — specifically, how it differs from, and is similar to, the culture and perspective generally shared by advocates. The expert panelists also discuss how advocates can draw on the similarities between their mission and that of corrections to strengthen victim services partnerships for incarcerated survivors.
Originally commissioned by the Oregon Coalition against Sexual and Domestic Violence, the information provided is broadly applicable to advocates around the country. In addition to JDI staff, the webinar features Chief John Johnson of the Miami Dade Department of Corrections and Rehabilitation, who is a DOJ-certified PREA auditor and was recently named president of the American Jail Association.