Our History
JDI was founded in 1980 by Russell Dan Smith as People Organized to Stop the Rape of Imprisoned Persons (POSRIP). Like many of those involved in the early days of the organization, Mr. Smith himself was a survivor of rape behind bars. POSRIP was soon renamed Stop Prisoner Rape, a name that remained in force until 2008, when it became Just Detention International. 
JDI was incorporated in 1994 by Stephen Donaldson. Donaldson was an outspoken LGBT activist and survivor of a brutal gang rape in a Washington, DC jail, following his arrest during a peace protest in 1973. As JDI's president, Donaldson drew national attention to the crisis of prisoner rape. A powerful writer, Donaldson, who was also known as Donny the Punk,  wrote about prison sexual assault for the New York Times, USA Today, the Los Angeles Times, and the Boston Globe, and was interviewed for 60 Minutes. He also coordinated JDI's amicus brief for the groundbreaking 1994 Supreme Court case on prisoner rape, Farmer v. Brennan. Donaldson died in 1996 as a result of AIDS, having contracted HIV during a rape in prison.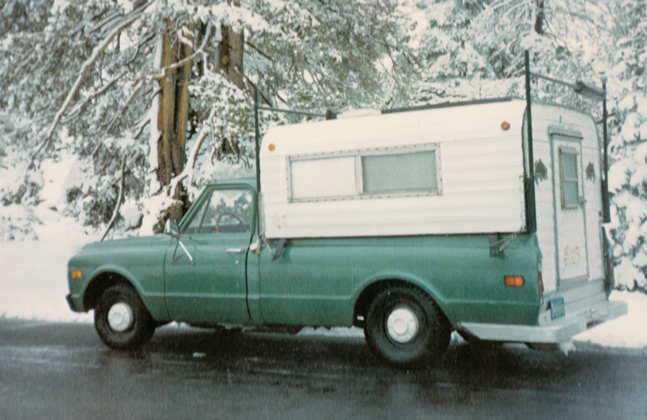 Longtime activist Tom Cahill served as JDI President from 1998 to 2006. Cahill's involvement with JDI dates back to to the early 1980s, when he directed the organization out of what was then his home, which he described as "a beat-up old camper on the back of an equally beat-up old pickup truck parked mostly on the streets of San Francisco."  
Cahill worked tirelessly to raise awareness of the nationwide crisis of prisoner rape and to hold corrections officials accountable for their failure to stop it. Cahill knew first-hand of the devastating impact of this violence. In 1968, following an arrest for civil disobedience, he was gang-raped and tortured in jail for more than 24 hours.
Cahill's advocacy paved the way for the Prison Rape Elimination Act (PREA) of 2003, the first-ever federal civil law addressing sexual abuse in detention. Cahill's vital role in PREA's passage was recognized by Senator Ted Kennedy, one of the law's original sponsors. In a letter to Tom, Kennedy wrote:
"All of us in Congress are grateful for your role in helping to pass the Prison Rape Elimination Act. It was a brilliant achievement and I'm optimistic that your passionate advocacy and the first national survey, the initiation of which owes so much to you, will result in the actual elimination of the horrible abuse that has afflicted so many inmates in correctional facilities throughout the United States. The nation owes you a huge debt of gratitude for this impressive reform." Cahill remains involved with JDI as a member of its Survivor Council.
More than three decades after its inception, JDI remains the only organization in the world that is dedicated exclusively to the elimination of sexual violence in detention. Survivors of sexual abuse continue to play leading roles in the organization's work, serving on JDI's Board of Directors, on its Survivor Council, and as members of its Survivor Speakers List. Working together with JDI's staff of human rights lawyers, journalists, social workers, and others, these courageous survivor advocates spark reform at the federal, state, and local levels, in the U.S. and abroad.
JDI has offices in Los Angeles and Washington, DC. JDI  is led by Executive Director Linda McFarlane, a veteran advocate who, during her tenure as JDI's Deputy Executive Director, led JDI's pathbreaking initiatives to prevent and respond to sexual abuse inside detention facilities. The Board Chair is Dawn Davison. McFarlane succeeded Lovisa Stannow, who stepped down after 16 years as Executive Director. When Stannow became Executive Director, JDI had one office with a small handful of part-time staff; today, JDI has more than two dozen staff and offices spanning 10 time zones. Russell Robinson served as the Chairperson of the Board of Directors until 2022, he succeeding David Kaiser, who was chair for 12 years until stepping down in 2019, after receiving a sudden and devastating cancer diagnosis. David passed away in July, 2020.  
In 2013, JDI founded JDI-South Africa (JDI-SA) as an independent organization, based in Johannesburg, to build on the work that JDI began in South Africa in 2005. JDI and JDI-SA share a core mission: to end sexual abuse in all forms of detention.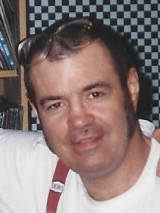 "When will the attacks end? Not until the public turns its averted eyes back to the walls that were built and are maintained at great expense by taxpayers to promote the public safety. Not until all staff members are trained more effectively to prevent rape and to respond sympathetically to victims."
Stephen Donaldson,
former JDI President
On the Road to Justice: JDI's Fight for Prison Rape Elimination Act
Learn More

"Thank you JDI for helping me realize I, too, am a person and I didn't deserve the treatment I received. Thank you for helping me realize I have a voice and that there are people willing to listen to me."
Kerri Cecil, prisoner rape survivor