The Prison Rape Elimination Act
The passage of the Prison Rape Elimination Act, in 2003, was one of the most important human rights victories of our time.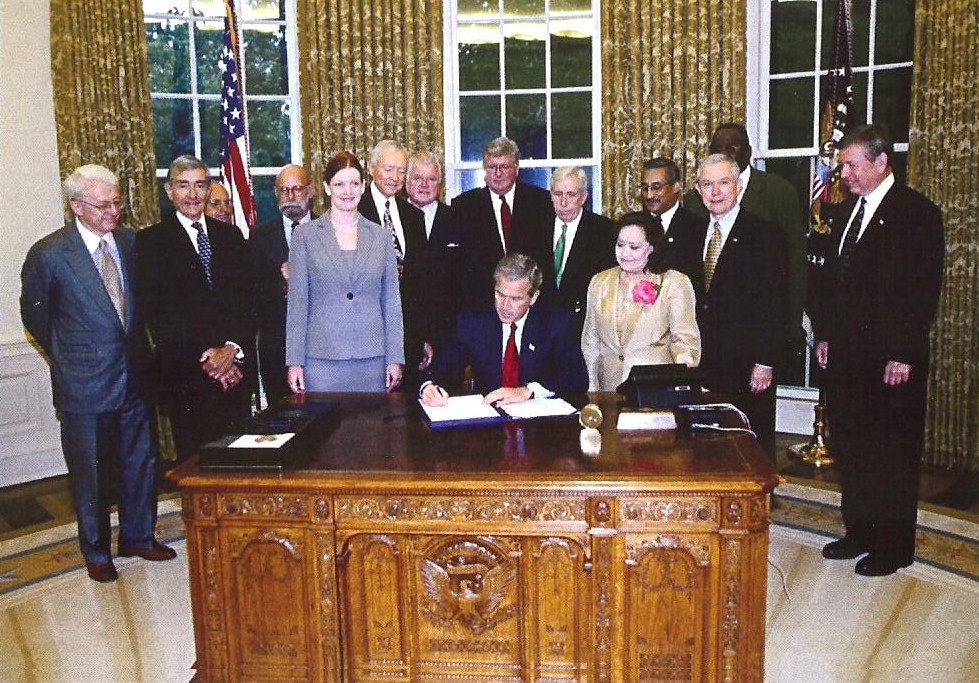 Passed by a unanimous Congress in 2003, PREA is the nation's first federal civil law addressing sexual violence behind bars. JDI was instrumental in securing passage of this landmark legislation, which called for nationwide data collection on the problem of prisoner rape and federal grants to help states combat it.
PREA's signature achievement was the development of national standards to prevent and respond to prisoner rape. The U.S. Department of Justice issued its PREA standards in 2012. They include lifesaving reforms JDI has championed for years, such as better protections for LGBT people, quality crisis services for survivors, and prisoner education on the right to be safe behind bars.
The PREA standards are fueling important changes inside detention facilities. Because of the standards, many prisons, jails, and youth facilities now have staff whose job it is to address sexual abuse, and corrections officers are getting training on how to prevent and respond to this violence. Prisoners across the country are also being taught about their right to be safe from sexual abuse and how they can get help. In some facilities, survivors can get confidential rape crisis services.
These are encouraging trends — but we still have plenty of work to do before the standards will result in the dramatic culture shift needed to end prisoner rape. Sexual abuse remains rampant in prisons and jails nationwide. Too many people in detention have not yet seen PREA make a difference in their daily lives. But prisons and jails that take the PREA standards seriously are beginning to see results, among prisoners and staff alike. As one prisoner — a former PREA peer educator in California — said of changes on the yard, "People used to joke about sexual abuse. They don't do that anymore."
JDI works directly with corrections officials to help them adopt PREA's lifesaving provisions, and embrace a mindset that values the dignity of every person in their custody.

"If the standards had been in place in 2006, my abuse could have been prevented. I can't change what happened to me, but I'm proud to have helped make sure no one else will have to go through what I did, ever."
Frank Mendoza, JDI Survivor Council member